Exploring grief and finding meaning are wonderfully discussed by Brené Brown & David Kessler in a podcast that is shorter than your lunch hour! Discussing the grief, we are all experiencing in light of this pandemic is something we should all recognize and work through.
Brené and David have an open and thoughtful discussion about grief and finding meaning in a world of judgement and pain. Listen to this to get another perspective on how the meaning can be found in each of us. They explore the premise behind David Kessler's new book Finding Meaning: The Sixth Stage of Grief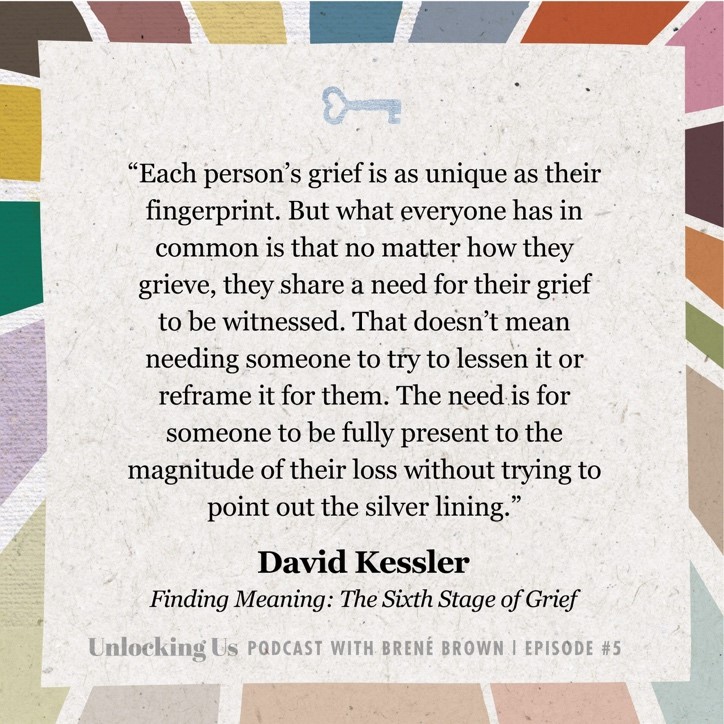 Listen to the podcast here: https://brenebrown.com/podcast/david-kessler-and-brene-on-grief-and-finding-meaning/
Fill out a training form to get 1 hour of training credit once you send to your home supervisor.